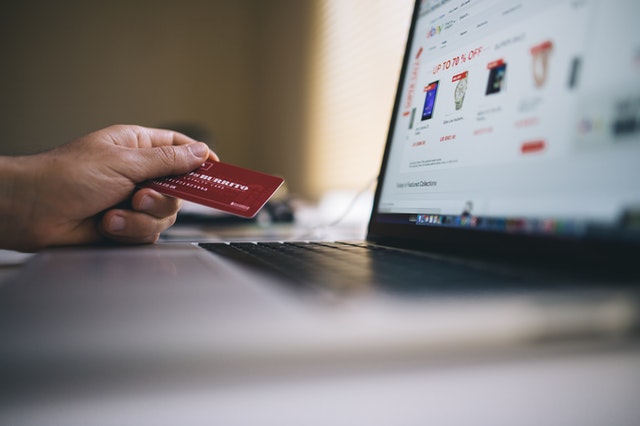 Lots of people are shopping online, and as many people put their information online, the number of scams are skyrocketing, according to a new report by the Better Business Bureau.
"Scam artists track the kinds of things we're looking for, the kinds of purchases that we're making, how popular products are online and they try to curtail their message to meet those same kinds of needs," said John North, president, and CEO of BBB Dayton and Miami Valley.
As the virus continues to spread, many people have opted for online shopping for most things as a way to keep their families safe. And as a large number of companies continue to have their employees work from home, this has brought more people online to peruse purchases
The new report reveals in 2020, 80.5 percent of consumers reporting online purchase scams lost money, up from 24.3 percent in 2019 and a steady increase of 71.2 percent since 2015. Equally increasing are the stats that show in 2015, online purchase scams comprised just 13 percent of scams with a monetary loss; so far in 2020, they comprise 64 percent.
The top age group who fell for these scams are 35- to 44-year-olds, according to the BBB.
"I think that is a direct result of the proportion of people that are going to spend more time online whereas they were at work and now they're at home, they were doing stuff and now they're on zoom. So, I think that's the correlation there and so with more opportunity, the scammers are able to have more targets," said University of Dayton computer science research professor Rusty Baldwin.
BBB research shows that where a consumer-first saw a product played a role in their likelihood of being scammed. Google and Facebook were the top two web pages where consumers had reported seeing a product for the first time that they were later hustled out of their money.
"At times people get a sense of security when they see names associated with a product or service like celebrity endorsements. They are trying to add credibility to the product or service that they are trying to scam you and it certainly does lead to a different sense of comfort in making that purchase," North said.
Researching the company listed in the email is a way to ensure the legitimacy of the business. According to the BBB research, of the 57% who did not research the website or business before making a purchase, more than four out of five lost money.
Since 2015, online buying scams have been in the top five of all reported scams. Although most scams aren't realized until after the money has been taken, there are some ways to prevent falling victim to online purchasing scams.
Baldwin said emails that are sent to you from unfamiliar addresses and companies are a red flag. Going to the webpage that the email promotes would be best practice.
"Even if the email looks legitimate it's always better to type it in yourself, that way if it is something embedded in the email, you're not going to click on it," he said.
Shoppers should look for grammar and spelling errors in emails and links. "People come up with very close URL addresses that look a lot like a legitimate one. You'll see Amazon with an extra 'n' and that's enough to get them to another site," Baldwin said.
The form of payment can determine whether or not scam victims would be able to get their money back. "Those that use their credit card are more likely to get their money back because fortunately, they have the backing of their credit card company, and oftentimes they can dispute that up to three months," North said.
PayPal is also recommended over using a debit card or green dot gift certificates. "Once you give that number they go in and drain whatever's on there and asks you to put more money on there," he said.