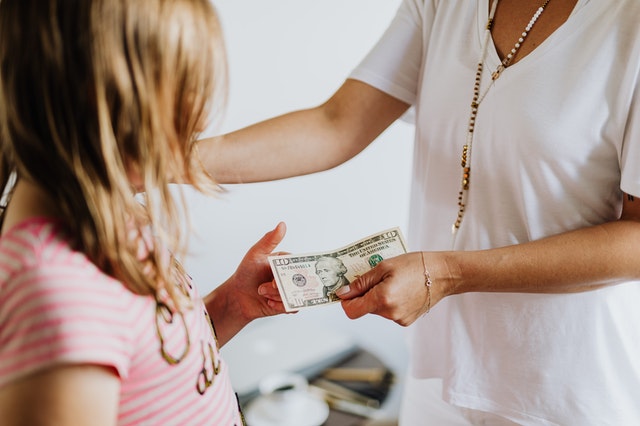 Are you kids looking to make some more money? Have they been begging you for an allowance? Give them a job! Here are a few job ideas for your kids to consider.
Business Ideas For Kids
Entrepreneurship can start early. There are plenty of opportunities for kids to start their very own businesses at a young age. In some cases, they might need adult help or supervision, but here are some different ideas that might appeal to younger entrepreneurs:
Video Game Livestream Specialist
Entertaining video gamers are earning good money broadcasting their games live on Twitch. tv. Twitch streamers make money with a share of the site's subscription fees, advertising on their channels, donations, and selling merchandise to their fans.
According to Hustle, Twitch has created a new career track for casual video gamers, helping thousands make a living by playing video games. There are three paths this can take. Twitch streamers are either crazy good— the nerd equivalent of pro-footballers, they're entertainers, their broadcasts a hybrid radio show, comedy hour, and video-game commentary, or there a mix of both. They are both entertaining to listen to and also good at their game.
2. Junior Landscapist
Kids could go around, knock door to door, and ask people if they wanted their lawns cleaned. Meet GreenPal, which is best described as Uber for lawn care, has over 5 500 vendor partners (lawnmowers and other yard care providers) in seven states throughout the USA.
According to CEO Bryan Clayton: "Many of our lawn care vendors are high school kids and college kids that use our app in the summer to make extra money. Many younger vendors work afternoons and weekends using our app, and it is the perfect way for them to make extra money." On top of that, Bryan said the average GreenPal 'kid' makes around USD 55 per hour mowing lawns through its app-based system. Kids can set their own hours and pick the clients they want to work for.
3. 'Kids Content' Creator
Children can make money thanks to the digital technologies lying around the home. "We try to encourage our two teenage daughters to spend as much time creating their own stuff rather than consuming other people's," Lee Hills, founder of MrExplainer.com, says. In practice, it means no more playtime, but with this free time, what are they up to now?
"My eldest daughter has her own Instagram account focused on posting her daily drawings, and my youngest makes YouTube videos," Hills says. He adds that they don't have any money to show for their efforts just yet, but that he's trying to encourage them to be creative and make for their own enjoyment. The great thing about the digital world of today, and in particular, YouTube, is that original content can be monetized through the platform, and that means they can make money.
4. Healthy Drinks Salesperson
Reed Floren from Business Success Systems was a businessman from an early age. As a kid, he sold Mountain Dew, Smarties candy, and even the pickle slices from his cheeseburgers. Between 1999 to 2005 (13-19 years old) Floren was earning USD10–20 a day selling snacks to his friends over lunch breaks.
His start-up costs were small. He'd buy a six-pack of Mountain Dew for a couple of dollars and then sell each one for USD1 a piece or the price of a lunch ticket (USD 1.75 at the time). Floren used the profits to fund buying candy. "I always had plenty of spending money on me when we went on field trips. If other students needed a loan when we were out and about I could give them a few bucks and most of them paid me back the very next day with interest," he says.
5. Coffee Purveyor
According to coffee shop owner Julie Dye of Oklahoma City in the USA, her 10-year-old daughter makes coffee, provides cream, and sells pastries sourced from a community food reclamation project. "Everything is USD1. We invite a bunch of people over to our house on Facebook, and she serves everyone on the porch," Dye adds.
To supplement the income made from the coffee and reclaimed treats, Dye's kids earn bonus cash through their tip jar. Dye's child and her 6-year-old friend run the whole thing, including clean-up. Her helper gets USD 7 per session (for about 3 hours). "We keep a record of expenses and she pays us back for the coffee. I ensure she puts a certain percentage in her savings account, while a certain amount goes toward more coffee and cream, and the rest she is free to spend as she wishes," Dye explains.
6. Personal Assistant to Friends and Family (for a fee)
Now, you could keep asking your kids to fetch this and fetch that, but why not encourage them to do the same for other people; but charge these people a fee for doing so. The more people become pressed for time due to fast-paced lifestyles and their careers, the more they hate running errands. You can start a business to run errands for them. For instance, you can pick up groceries, take a dog to the vet, walk kids to the mall, or to a friend's house.
You need to be a jack-of-all-trades, but it's actually rather easy to work. Identify seniors, upper-income families, and busy parents. They are all part of your target market. You might also want to think about offering a senior citizens discount to get your foot in the door, or even work for free for the first few jobs to get some referrals. Start a Facebook page to see if the people you know will be interested in paying for you to help them with errands. A Lot of people are interested in speeding up their morning routine, so why not help them?
7. T-Shirt Designer
Does your kid possess an intrinsic skill for art and design? Are you constantly telling colleagues and family about their latest paintings or drawings? Well then, it's about time to consider becoming a t-shirt designer. These days, through companies such as Merch by Amazon, Zazzle, Redbubble, Cafepress, and Spreadshirt, your little one can get their creative t-shirt designs in front of a huge audience. These services handle all the printing and shipping; all you have to do is create a design that will sell, and send in the picture
By the age of 12, American teenager Isabella Rose Taylor had already sewn up an impressive accomplishment. It was one that even some of the most seasoned fashion designers would covet – selling her own collection at Nordstrom. The Austin, Texas, native's pieces range from crop tops to graphic tees, mostly in black, white, and grey. Those that feature patterns are inspired by her love of art.
8. Social Media Consultant
Today, most kids know more about social media than their parents. This puts them in a good position to become social media consultants. As a teen growing up in the Internet age, your children have a serious advantage over many adults. Their familiarity with the Internet will make learning and understanding social networking, search engines, and blogging much simpler. Companies could pay good money for those with expertise in these areas, and there are plenty of teens and young adults who make a great living as social media consultants.
Books and websites can teach you the ins and outs of how to effectively use social networking as a promotional tool. It's advised to learn how to apply these skills to small businesses in your area and offer your services to create, manage, or maintain blogs, a Facebook page, or a Twitter account for a monthly fee. These tips can also help with there future since everything is going digital
9. Live Performing Artist
In addition to earning an income from the 'classic neighborhood lemonade stand,' Rachel Hernandez puts on puppet shows for the community. "Food and entertainment, whether it be for adults or kids, will always draw a crowd and serve the community," she says, adding that most people want to support local businesses, and help kids.
What makes her puppet shows a success? She says people support her because they know her and she knows their kids. "Plus, I made the extra effort to talk to people. If you can get to know others and they get to know you, you'll have a steady stream of customers to last a lifetime," she adds.