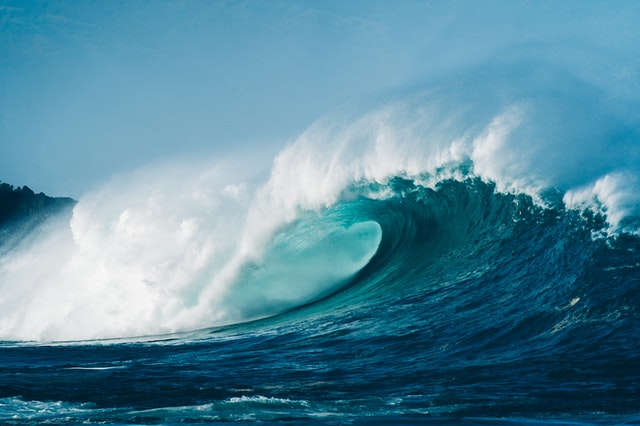 The U.S. Department of Energy has committed $27 million in funding to for research of wave technology to be transformed into electricity. The main goal is to make it commercially viable.
The DOE on July 7 said the money supports the Biden administration's efforts "to build a clean energy economy," along with the president's target of net-zero carbon emissions from the power sector by 2050.
The agency on Wednesday said projects selected for the funding will undertake their research at the PacWave South facility, located off the coast of Oregon, near Newport. Construction of PacWave South, supported by grants from the DOE and the state of Oregon, among others, began in June. Officials expect the site will be operational in 2023.
"Oregon is helping lead the nation in our efforts to harness the unlimited energy potential in America's oceans and lakes," said Energy Secretary Jennifer Granholm on Wednesday. "With wave energy, we have the opportunity to add more renewable power to the grid and deploy more sustainable energy to hard-to-reach communities. DOE's investments in America's businesses and universities developing these new technologies will propel our clean energy future."
Wave energy is a form of marine energy that is captured when the wind blows over the surface of open water in oceans and lakes. A wave energy converter (WEC) is needed to convert the captured energy into electricity.